Авиационные Материалы
Alinox is a place where you can "do everything at once" - there are more than 1,000 different items for the aerospace industry in stock - from a wide range of metal materials and alloys produced by leading manufacturers such as Alcoa, Kaiser, Aleris, Alcan (SW), AMAG and many others.Our group's long-term strong relationships with manufacturers guarantee the availability of items in stock, reliability, continuity and quality.
Customers: PZL Mielec a Lockheed Martin Company; PZL Swidnik (Leonardo); UTC / Collins Aerospace; Goodrich; Mikroma (Zodiak Group)
Processing: wholesale of quality raw materials and distribution for aerospace industry and others; CNC cutting on router milling canters (shapes cutting from sheets from dxf files); milling on conventional machines; (facing plates); turning up to 500 mm.
Alinox is certified according to the AS 9100/9120 standard and its coordinated and responsible management not only meets, but even exceeds customer expectations.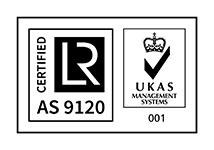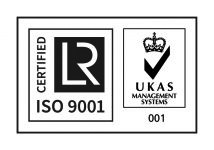 ALLOY
PRODUCT
SPECIFICATIONS
SIZE
THICKNESS/DIAMETER
SIZE
DIMENSION = WIDTH and/or LENGTH
Aluminum
2024
TEMPER 0 & T3,BARE & ALCLAD
Sheets

Coil

AMS-QQ-A-250/4
AMS-QQ-A-250/5
AMS 4040/4041/4036
MRS Quality
0.016" – 0.25"
48″ x 144″ or cut to your required lengths, also with blanking
2024 T351
BARE
Plates
AMS-QQ-A-250/4
5/16" – 6" incl. USI
48.5″ x 144.5″ / 60″ x 157.5″ or cut to your required sizes,
2024
T351/T3T3511/T4
Flat bars
AMS-QQ-A-225/6
AMS-QQ-A-225/3
1/2″ – 3″
12 feet or cut to your required lengths
2024
T351 / T4
Round bars

Cold finish

AMS-QQ-A-225/6
1" – 6" DIA
12 feet or cut to your required lengths
2024
T3511 / T3
Round bars

Extruded

AMS-QQ-A-200/3
1/2" – 11" DIA
12 feet or cut to your required lengths
2024
T3511/ O
Variety of Extruded Shapes
TMS / AND / BAC
Per your request
12 feet or cut to your required lengths
2024
Trubky
AMS-WW-T-700/3
OD 1/4″ – 3.2″
12 feet or cut to your required lengths
2124
T851
Plates
AMS-QQ-A-250/29
FMS 3002
1″ – 6″
48.5″ x 144.5″ / 60″ x 157.5″or cut to your required sizes
6061
T6/T4/T0
Sheets

Coil

AMS-QQ- A250/11
0.016" – 0.20"
48″ x 144″ or cut to your required lengths, also with blanking
6061
T651/652
Plates
AMS-QQ-A-250/11
1/4" – 18"
large variety of sizesAlso cut to your required sizes
6061
T651 / T6
Round bars

Cold Finished

AMS-QQ-A-225/8
1/2″- 8" DIA
12 feet or cut to your required lengths
6061
T6511
Round bars

Extruded

AMS-QQ-A-200/8
5 mm – 500 mm DIA
12 feet or cut to your required lengths
Square bars

Extruded

AMS-QQ-A-200/8
5/16" – 10"
12 feet or cut to your required lengths
Hexagonal bars

Extruded

AMS-QQ-A-200/8
1/4″ – 1.1/4″
12 feet or cut to your required lengths
Flat bars

Extruded

AMS-QQ-A-200/8
3 mm – 4"
12 feet or cut to your required lengths
Tyče

Extruded

OD 1″ – 12″
AMS-QQ-A-200/8
12 feet or cut to your required lengths
7050
T7451
Plates
AMS-4050
MMS 1420/ BMS 7-323
1/4" – 8" incl. USI
48.5″ x 144.5″ / 60″ x 157.5″or cut to your required sizes
7075
TEMPER 0 & T6,T76 BARE & ALCLAD
Sheets

Coil

AMS-QQ-A-250/12/13
AMS 4044/4045/4049
MRS Quality
0.016" – 0.20"
48″ x 144″ or cut to your required lengths, also with blanking
7075
T651 / T7351
Plates
AMS-QQ-A-250/12
AMS 4078/4045
MMS 159
5/16" – 9" incl. USI
48.5″ x 144.5″ / 60″ x 157.5″or cut to your required sizes
7075
T651 / T7351
Flat bars

Cold Finished

AMS-QQ-A-225/9/11
1/2″- 3″
12 feet or cut to your required lengths
7075
T6/ T651 /T73511
Round bars

Cold Finished

AMS-QQ-A-225/9
1/4" – 9" DIA
2.9 meter – 12 feetor cut to your required lengths
7075
T6 / T651 / T73511
Bars

Extruded

AMS-QQ-A-200/11
1/2" – 10" DIA
12 feetor cut to your required lengths
7075
T73511/ O
Variety of Shapes
TMS / AND / BAC
Per your request
12 feetor cut to your required lengths
7475
T7351
Plates
AMS 4202
FMS 3004
1.1/4" – 4.25" incl. USI
48.5″ x 144.5″ / 60″ x 157.5″or cut to your required sizes
STAINLESS STEEL
AISI 302
Sheets
AMS 5516
AMS-S-5059
0.020″ – 0.090″
36″ X 96″/120″
AISI 303/303SE
Round bars
AMS 5640 / 5641
QQ-S-763
1/4″ – 10″ DIA
12 feet or cut to your required lengths
Plates
ASTM A895/A480
1/4″ – 4″
Cut to required sizes
AISI 304/ 304L
Round bars
AMS 5639 / QQ-S-763
1/8″ – 10″ DIA
12 feet or cut to your required lengths
Plates
ASTM A240/A480
3 mm – 150 mm
Cut to required sizes
AISI 316/316L
Round bars
ASTM A276/ AMS 5653/ AMS 5648
2 mm – 500 mm DIA
12 feetor cut to your required lengths
Plates
ASTM A240/A480
3 mm – 150 mm
Cut to required sizes lengths
AISI 321
Sheets
ASTM A240/ EN10088 / AMS 5510
0.016″ – 0.125″
36″ X 96″/120″
Plates
ASTM A240/A480
4 mm – 100 mm
Cut to required sizes lengths
Round bars
AMS 5645/ ASTM A276
4 mm X 165 mm DIA
12 feetor cut to your required lengths
AISI 440C
Round bars
AMS 5630AMS-QQ-S-763A
1/4″ – 3.5″ DIA
12 feetor cut to your required lengths
13 – 8 – MO
Round bars
AMS 5629
1/4″ – 5″ DIA
12 feetor cut to your required lengths
15 – 5 – PH
Sheets
AMS 5862
0.05″ – 0.20″
36″ X 96″/120″
Plates
ASTM A240/A480
4 mm – 100 mm
Cut to required sizes lengths
Round bars
AMS 5659
1/8″-15″ DIA
12 feetor cut to your required lengths
17 – 4 – PH
Sheets
AMS 5604
0.05″ – 0.20″
36″ X 96″/120″
Plates
AMS 5604
1/4″ – 4″
Cut to required sizes
Round bars
AMS 5643
1/8″-15″ DIA
12 feetor cut to your required lengths
17 – 7 – PH
Sheets
AMS 5528
0.010″ – 1/4″
36″ X 96″/120″
ALLOY STEELS
SAE 4130
Sheets
AMS 6350 ASTM A-829
0.025″ – 0.15″
36″ X 96″/120″
Plates
AMS 6350 ASTM A-829
1/4″ – 4″
36″ X 96″/120″ or cut to your required sizes
Round bars
AMS 6348
AMS-S-6758
ASTM –A322
1/8″ – 9″ DIA
12 feet or cut to your required sizes
Trubky
AMS 6360
OD 5/16″ – 2.5″
12 feet or cut to your required sizes
SAE 4340
Plates
AMS 6359
1/8″ – 4.5″
36″ X 96″/120″or cut to your required sizes
Round bars
AMS-S-5000
AMS 6414
AMS 6415
1/4″ – 15″ DIA
12 feet or cut to your required sizes
Flat bars
AMS-S-5000
AMS 6414
AMS 6415
1/2″ – 3″
12 feet or cut to your required sizes
TITANIUM
Titanium 6AL4V (GRADE 5)
Aircraft Quality
Sheets
AMS 4911
0.016″ – 1/8″
36″ X 96″/120″
Plates
AMS 4911
1/4″ – 5″
36″ X 96″/120″ or cut to your required sizes
Round bars
AMS 4928
1/8″ – 6″ DIA
12 feet or cut to your required lengths
Titanium (GRADE 2)
Commercial
Sheets
ASTM B-265
0.3 mm – 6 mm
1 x 2 meter"
Plates
ASTM B-265
1/4″ – 2″
1 x 2 Meters or cut to your required sizes
Bars
ASTM B 348
1/8″ – 9″ DIA
3 Metersor cut to your required lengths
COPPER ALLOYS
CDA 630
Nickel
Aluminum
Bronze
Round bars
AMS 4640 "HR50"
1/2″ – 9″ DIA
12 feetor cut to your required lengths
CDA 172
Copper
Beryllium
Round bars
AMS 4533 "TF00"
1/8″ – 3.75″ DIA
12 feetor cut to your required lengths
LAMINATED SHIMS
LS 5051
Sheets
AMS-DTL-22499/1
TYPE 1 CLASS 2
TYPE 2 CLASS 2
0.015″ – 0.375″
24″ X 48″24″ X 24″
LS 1100
Sheets
AMS-DTL-22499/1
TYPE 1 CLASS 2
TYPE 2 CLASS 2
0.016″ – 0.25″
24″ X 48″24″ X 24″
FASTENERS
Products
Materials
Standard
Quality
Anchor nuts
Barrel nuts
Bearing
Blind bolts
Blind rivets
Bolts
Bushing
Clamps
Fittings
Grommets
Hi-Lok and collars
Inserts
Keys
Lock bolts
Nuts
Nut self locking
O – Ring / packing
Pins
Pulleys
Screws
Solid rivets
Threaded inserts
Washers
Alloy steel
Aluminum
Carbon steel
Inconel
Monel
Stainless Steel
Titanium (6AL4V)
AN
MS
NAS
Boeing (BAC)
Lockheed (LS)
McDonnell Douglas
Airbus
ABS
AS
ASNA
DAN
NSA
ISO 9001:2000
AS/EN 9120
NADCAP LEVEL C
BAE CERTIFICATE
FAA AC-00-56
MIL-I-45208
Department of Defense