About us
Alinox was incorporated in 2007. From the beginning, we have been involved in the distribution of metals and plastics in Poland, Europe and other countries.
As an international distributor and manufacturer, we globally market materials made of aluminium, steel, stainless steel, plastic, copper, bronze, brass, lead and titanium of commercial and aviation-dedicated grades. Our comprehensive, reliable and customised services have made us one of the leading companies in the industry.
Our mission
Alinox is a member of the international Scope Metals Group that we share our mission with: supply of materials on time, regardless of the quantity or scale of the order. We realise this mission successfully both on the domestic market and internationally thanks to our rich experience, permanent warehouse inventories, cooperation with leading manufacturers and distributors as well as our flexible land, sea and air delivery system.
Own warehouse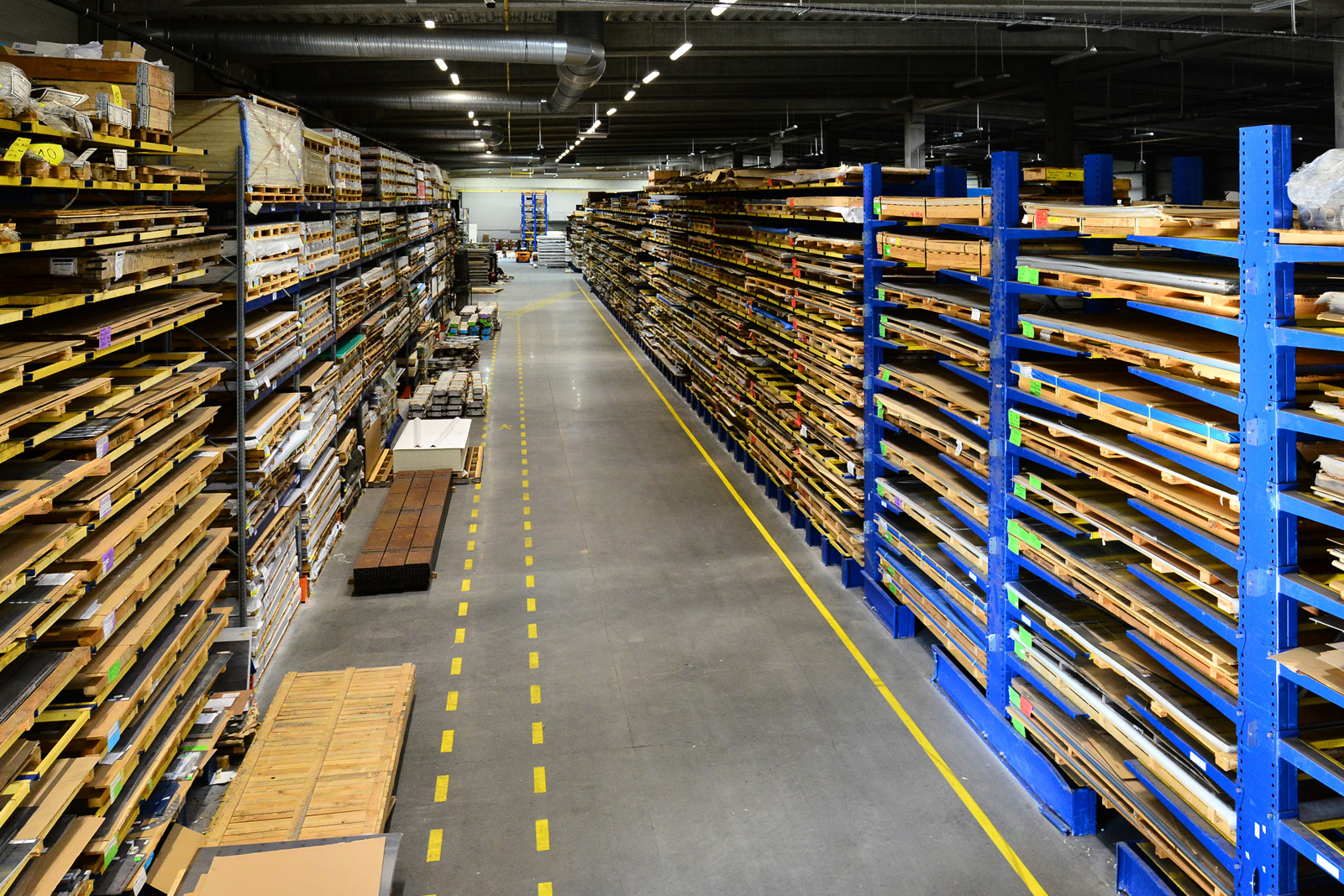 The foundation for delivery timeliness is our modern warehouse, operating in the 24/7 system, housing over 10 00 tonnes of materials always at the disposal of our customers.
Types of inventories:
Metals and plastics: rolled, cast, forged, extruded, drawn products of various types, shapes and sizes (also non-standard);
Complete fire safety solutions: sprinklers, valves, tubes, elbows and other elements (also for systems used in the food and pharmaceutical industry);
Decorative products: lacquered, anodised, chequered, perforated aluminium, decorative stainless steel, panels, corrugated sheets and many other products.
Quality
Out of concern for quality of supplied services and materials, we have implemented ISO 9001:2011 and AS 9120 systems. The efficiency of operation, continuous development of the company and process optimisation are controlled by the ERP class management system.
Learn more about quality control at Alinox ›
---
General Terms and Conditions of Sale
The General Terms and Conditions of Sale (hereinafter: "GTCS") determine the rights and obligations of the parties to the contracts of sale and delivery of goods and services.
Learn more about GTCS of Alinox ›
---
General Terms And Conditions Of Procurement
The General Terms and Conditions of Purchase Orders (hereinafter referred to as GTP) define the general rules on the basis of which ALINOX Purchases goods or services specified in the Purchase contract. Click on the link below to be redirected to the subpage with detailed information.
Learn more about GTCP of Alinox ›
---
Thank you for the trust you have been putting in us for over 10 years.